Anti-viral dessert: Apple-Mango Puree
Apfelmuss or apple purée is a favourite dessert of many kids. Its a great alternative to an ice lolly when the weather gets colder. Pimp up your Apple puree by adding dried mango (or fresh strawberries, or dried/fresh prunes) and a couple of tablespoons of extra virgin coconut oil for a luxurious and nourishing and virus defending desert for yourself, your toddler or even your baby.
Recipe (makes 3 small yogurt jars)
3 apples
3 slices of dried mango
a splash of filtered water
2 heaped tablespoons of extra virgin coconut oil
Put the mango slices into a pan, add some water, core and cut the apples into chunks, add on top of the mango and water (that way the mango gets to absorb the water and rehydrate). Cook until apples are soft (how long will depend on the variety of apples). Let it cool to room temperature, purée with a hand blender, add coconut oil and blitz some more until pale and creamy. Coconut oil emulsifies with apple juices which makes this purée light creamy and ambrosia like.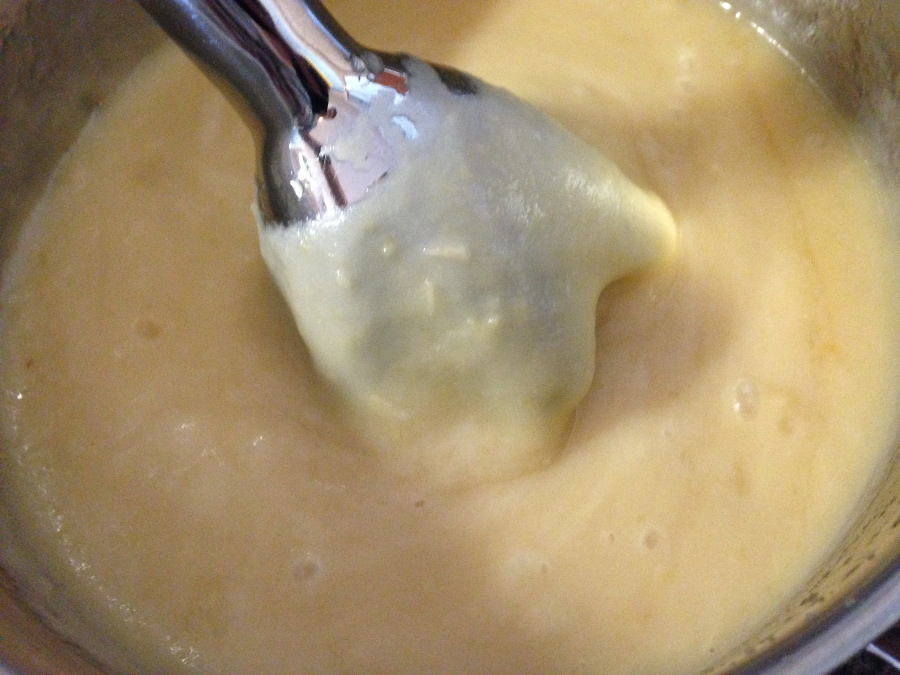 Divide between 3 small jars and serve out of a jar with a spoon, kids seem to love eating out of small cute vessels, probably because they are cute and small themselves!
Pure coconut oil contains about 50 percent lauric acid, and is the most abundant natural source of lauric acid available.
Breast milk is the only other natural source that contains such a high concentration of lauric acid, which could explain the drastic decrease of infections of all types in breast-fed babies.

When lauric acid is present in the body, it is converted into monolaurin, a monoglyceride compound which exhibits antiviral, antimicrobial, antiprotozoal and antifungal properties. It acts by disrupting the lipid membranes in organisms like fungus, bacteria and viruses, thus destroying them.